---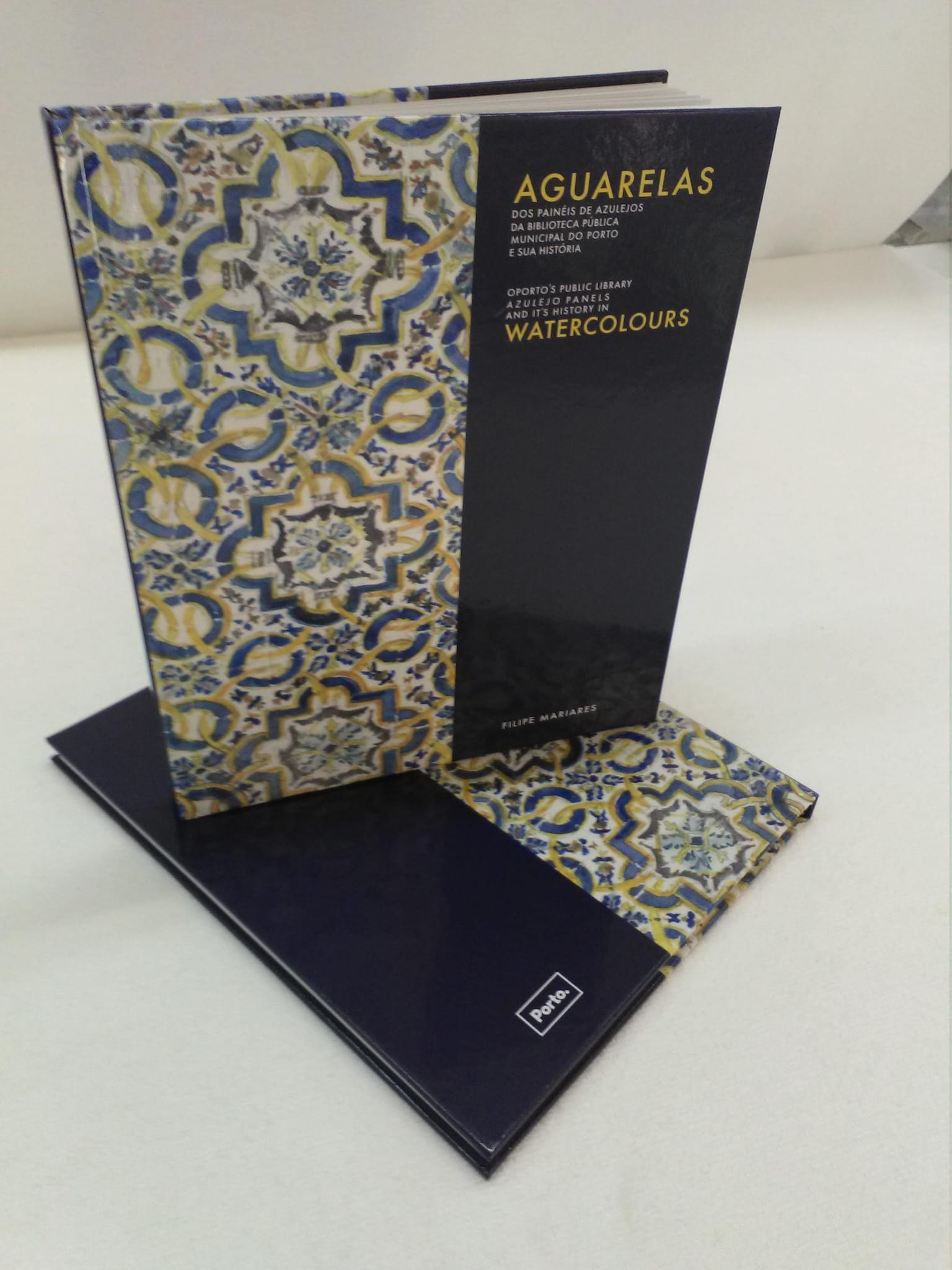 A book where I reproduced in watercolours the tile panels existing in that building, which have the particularity of not having been conceived there, but rather brought from other places and monuments. It is therefore an unusual heritage, since it is not usual to find examples with such different origins in the same place and with a merely exhibition purpose.
I therefore identify each of the buildings from which the panels come with a brief text and an illustration in graphite pencil.
Another chapter tells the story not only of these tiles, but also of the monument that today houses the Library.
What makes this work unique is the fact that the tiles are reproduced
reproduced in water-colour and not by photography.
Bilingual edition Portuguese/English

Year
2018


Format
19,5 x 23,5 cm


Cover
Hardcover